A Comprensive Suite
From eco-friendly and paperless options to convenient home pickups and multi-method returns, our innovative solutions provide hassle-free returns for customers while optimizing efficiency and reducing costs.
Fully Branded
Applying brand colors and fonts is just the start. Our OXM gives you complete control over every moment of the customer journey.
Craft notifications, tracking pages, emails, and more.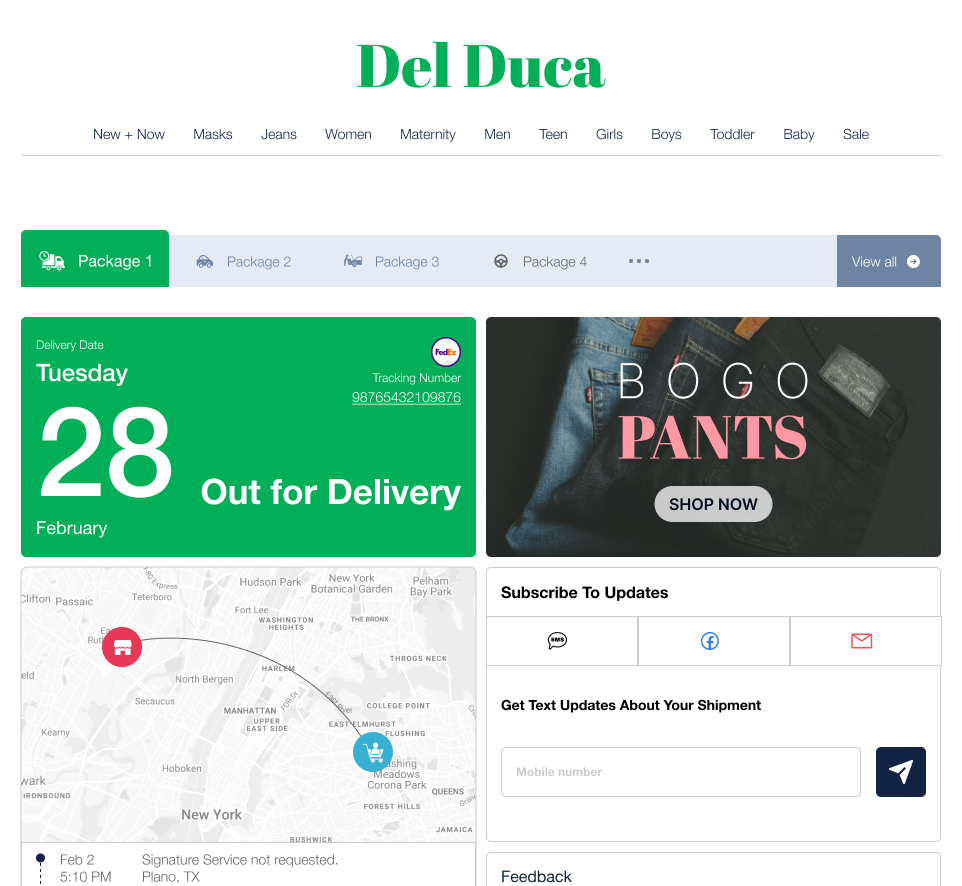 Modern Consumer Options
Provide your customers with the kinds of experiences they need, like Multi-Sku Returns, Actionable Notifications, and Transparent Fulfillment.