Comprehensive Communication
Reduce WISMO calls and provide fully branded and white- labeled email and SMS updates, independent of same-day providers.
Learn More
Real-Time Tracking
Hosted real-time tracking pages on the web or within your mobile apps. Let your customers know exactly where their order is, independent of provider.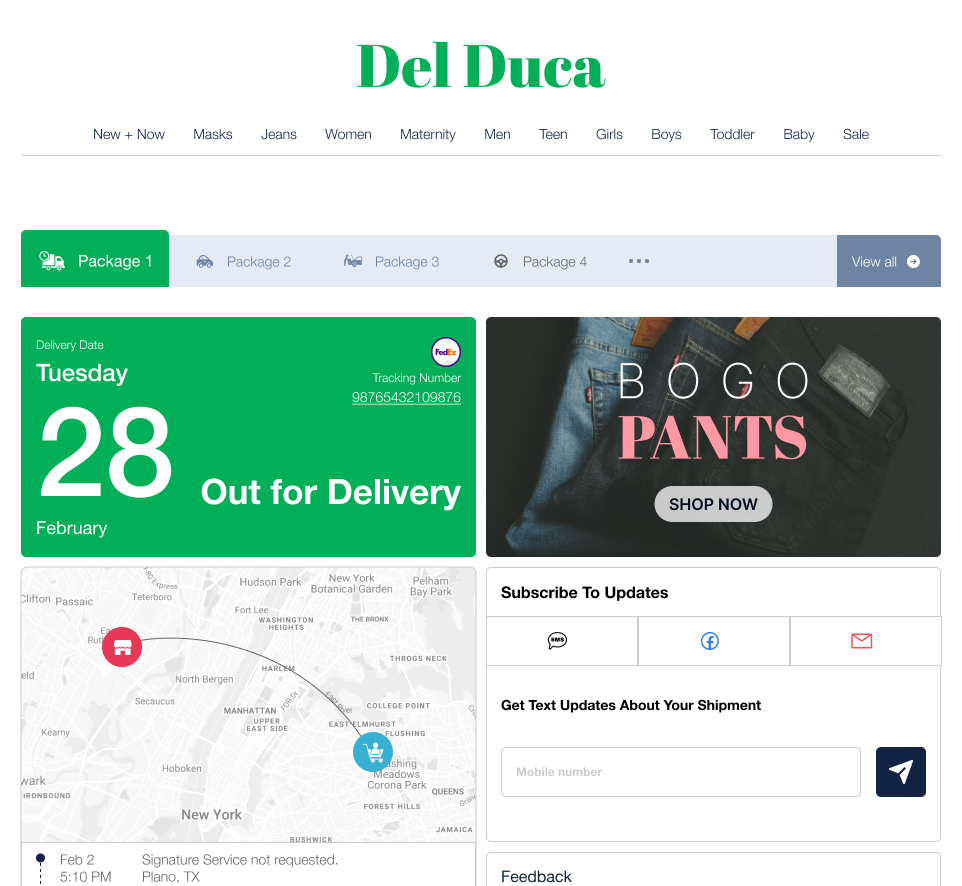 Experience Control
Experience accelerated go-to-market with intelligent contract management. Gain control over costs and experiences of your last mile. Access a worldwide carrier network and save time with pass-through billing.
Learn More